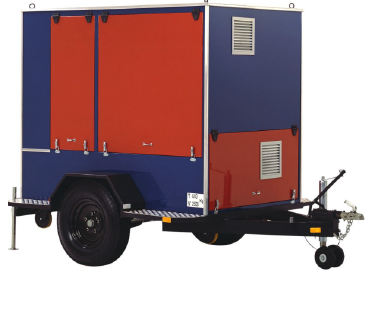 Regular purification of electrical insulating fluids/transformer oil is necessary to ensure longevity of your transformer. Moisture, Solids and Gaseous contamination can seriously affect the function of electrical insulating fluids as a coolant and insulator. Remex's solutions offer a process of oil treatment utilizing the latest technology to suit your needs.
Moisture Removal
The spreading of oil is vital for easy release of moisture and gaseous containments. This process is accomplished by using a porous media cartridge called a coalescer. In this process, heated or unheated oil passes through the layer of bonded fiberglass, where millions of sharp edges shear oil and expose it to the effect of the vacuum. Spreading of oil by passing the oil through a coalescer is extremely effective and oil can be treated at temperatures as low as 20ºC. Our method ensures that oil dryness after treatment to fall below 3ppm or lower can be achieved without exposing the oil to high temperatures. Spreading of oil will also aids in the release of combustible gases from the insulating oil to ensure that insulating oil is fully degassed in the electrical apparatus
Filtration
The filtration plant uses disposable pleated paper cartridges constructed of non-migration cellulose materials to filter solid particles from the oil. These paper cartridges feature a large surface area with big dirt holding capacity. Utilization of cartridge type filters will lower operation cost and allow fast and easy replacement of filtering medium.  Use of paper cartridges will have the benefit of low loss of oil and time for back washing.  Solid particles in the oil inhibit the insulating oil of achieving high dielectric values, which are critical in high voltage power transformers. Regular changes of oil filters will ensure the required cleanness which in turn will reduce the number of oil passes through the plant and subsequent time spent on site.
Instrumentation
Instrumentation and electrical controls are located in a dust proof enclosure. A mimic panel is provided for the convenience of the operator, it shows the functions of the main components of the plant by way of pilot lights. Although the purifier features fully automatic operation, our designs have manual override for various functions as a precautionary contingence. Even with manual override, vital plant protection such as oil overflow is still in force. Remex Engineering is also able to incorporate programmable logic controls (PLC) to reduce the monitoring work load of the plant operator
Duty & Performance
Remex offers performance in a single pass through the purifier at full flow rate including:
Dielectric Strength:
Improvement in dielectric strength up to 70kv with new oil
Water Removal:
From 50ppm down to less than 5 ppm in a single pass and down to 3ppm after two passes as measured by the ASTM Method D-1533 for new oil (subject to operating and environmental conditions)
Particulate removal:
98% of particles over 0.5 micrometer, or over 1 or 5 micrometer as your preference.
Gas Removal:
From fully saturated with air (10 to 12% by volume) down to less than 0.1% by volume as measured by the ASTM Method D-2945
Design
Remex offers the following options on all purification plants:
Various flow rates from 600l/h to 16000l/h
Optional vacuum booster for improved performance
Auxiliary vacuum system
Mobile or skid mounted units available
On-line water in oil sensor displaying water content in ppm
PLC and SCADA controls
Dual vacuum system
Power supply cable
Extension oil hoses