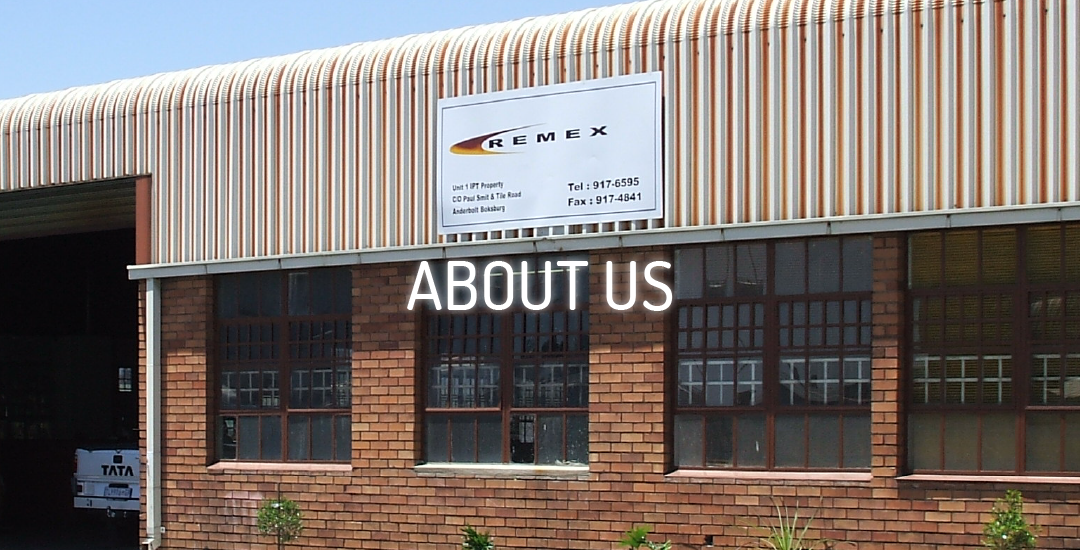 Company History
Remex Engineering was established in 2004 in Johannesburg, South Africa as a manufacturer of transformer oil purification and regeneration equipment and to provide technical support to Cennix Holding in Malaysia for their large fleet of Transformer Oil Regeneration and Purification Plants. In 2007, GE Energy decided to divest its previously acquired Fluidex Engineering's transformer oil treatment equipment manufacturing operations in South Africa. Subsequently, Remex Engineering acquired the intellectual property for transformer oil treatment plants namely the patented Fluidex Technology and key technical staff from GE Energy.
Fluidex Engineering was the pioneer and inventor of the Transformer Oil Regeneration Technology. Over its 30 years history, Fluidex Engineering has built plants that were exported to over 50 countries worldwide. The bulk of these equipment/plants are still in operation. Fluidex Engineering's reputation is strongly established as the foremost company in the transformer oil treatment industry, and has received high accolades globally as the leader in the industry.
Remex Engineering's staff are highly experienced in manufacturing, servicing and commissioning oil treatment machines located in over 50 countries. Our key employees, whom are former Fluidex Engineering staff, have sound technical knowledge of all Fluidex products. All transformer oil purification and regeneration plants that were built and being built by Remex Engineering are based on the advance Fluidex Technologies. Remex Engineering manufactures Transformer Oil Regeneration and Purification plants to cater for all markets worldwide, and within a short period from 2008 to 2012, have exported more than 40 plants and manufactured another 15 for the local South African market.
Remex Engineering provides a full range of after sales services, technical support and spare-parts for their customers as well as for existing plants previously manufactured by Fluidex Engineering and GE Energy.
Company Timeline
1978 
Fluidex Engineering Pty Ltd was established to manufacture Oil Purification Plants.
1985
Manufacture and export Industrial & Turbine Oil Purification Plants.
1988
Build Oil Regeneration Plants and develop advanced technology in transformer oil processing. Fluidex rapidly established its reputation as one of the world's largest manufacturers and exporters of transformer oil regeneration plants.
1995
Fluidex was acquired by S.D. Myers, Inc of the USA, a leading supplier of field services for substation maintenance including fluid services, transformer oil reclamation systems, and oil cooling systems for transformers.
2003
Fluidex was acquired by GE Energy (a unit of GE Group of USA)
2006
Establishment of Remex Engineering Pty Ltd,  South Africa
2007
Fluidex was acquired by Remex Engineering Pty Ltd, South Africa (a subsidiary of Cennix holding group. Cennix subsidiary, TXM Services Sdn Bhd operates the largest fleet of on-site transformer oil reclaiming service providers in the world.
2008
Factory located in Boksburg, South Africa
2011
Moved to Kempton Park, Johannesburg, South Africa
CURRENTLY
Transformer oil purification and regeneration plants are jointly built in Johannesburg and Malaysia